Are Those Pink Apples?
Find out in class why putting pink and dark blue under green apples is a good idea.
Questions about Classes?
Well Begun is Half Done
Foundations for Great Paintings:

How many times have you gotten halfway through painting and then realized a portion wasn't working? In this class we will dramatically improve your artwork in a fun way by designing a strong plan through thumbnails, no tans, etc./before starting to work. When you finish the class you will have multiple ideas ready to execute.. Art students wanting to improve their compositions welcome. Students will have the option of using their ideas to work on a piece of art work during class. Email for supply list.

Jan 12, 2016 to Feb 16, 2016

Each Tuesday 6pm to 8pm

Expo Center

$80 ($60 Resident)

Aurora, Colorado

To Register:

Art Office, Cultural Services Division

City of Aurora, Colorado

(303) 344-1776
Powered by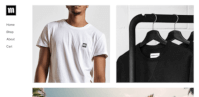 Create your own unique website with customizable templates.